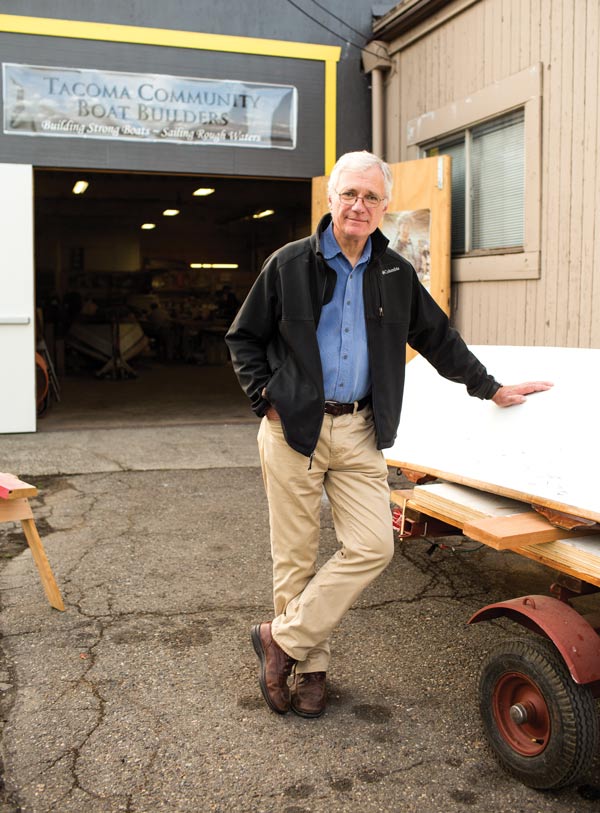 Dear Friends of Tacoma Boat Builders,
We are a community dedicated to helping young people find their way through a program based on restorative justice, but what we see every day is that young people of color are over-represented in the legal system.  This is simply because young people of color are disproportionately swept up by a legal system operating a pipeline to prison.  The truth is that we cannot escape our whiteness and the privilege it affords us, just as people of color cannot escape the oppression it afflicts on them everywhere they go, every day of their lives, including being brutalized and murdered by people hired to protect the rest of us. 
Boat Builders was founded by a white person and predominantly supported by well-intentioned white people.  We care deeply about our community, share our love for it, and want to serve and make it better.  We have worked together, packed and carried, given speeches, and raised funds to make a difference in the lives of our young people.  But are we truly who we say we are?  Are we truly who we think we are?  Are we now willing to do the work of curing what has poisoned the heart of America, or do we just quietly appreciate the idea?  Now is a national awakening moment, a moment when we must challenge our white privilege and yes, challenge it in others.  White privilege is insidious when we have the advantage of it and don't realize that we have it; it's worse when we deny we have it.  Honestly, we are a product of a white supremacist society that has systematically subjugated and held down people of color and I, for one, have done little to change that.  
The most recent atrocities have fueled a righteous rage in America and around the world.  We must now do the work to harness that powerful energy into actions that will live on into future generations, to finally transform our country into what it promised to be.  We have come together with the best of intentions, now history itself is calling on us to act on them.  I am committing myself to work for racial equality and justice in Tacoma and America.  I will stand up and do my part.  I will not be timid in my convictions.  I hope you will join me.
Sincerely,
Paul Birkey
Founder, Tacoma Boat Builders