Building Strong Boats Sailing Rough Waters
Tacoma Community Boat Builders works with at-risk youth crafting and sailing small wooden boats
Boat Building Skills
Youths work with mentors to learn woodworking and boat building skills. Through the practice of craftsmanship and patient skill building they develop a sense of accomplishment
Community
As the youths work with mentors building boats they create a community of trust where building relationships and teamwork are essential
Building Whole People
Participants learn how to shift out of crisis mode and into a more steady, intentional path, learning the value of goal setting, critical thinking, planning, problem-solving, and successful work
On the Water
In addition to learning the principles of boat handling and sailing, participating youths discover the rewarding experience of getting on the water in boats they have built together
Tacoma Community Boat Builders
Building Strong Boats. Sailing Rough Waters
Tacoma Community Boat Builders
Creating transformational opportunities for at-risk youth
through boat building and positive mentorship
"2018 – Together We Rise!"    
Help Restore the Lives of Tacoma's YOUTH!
SAVE THE DATE for our Annual Fundraiser, Together We Rise, which is scheduled for September 8, 2018 at 5:30pm. Due to last year's record crowd the event has moved to the Foss Waterway Seaport. Thank you all for your support. It was evident at last year's fundraiser how much TCBB is growing. TCBB is fortunate to have the support of so many.
Your help has contributed to our success and to the lives of Tacoma's youth. 
Here are some pictures from last year's event. (Click our Facebook page for more.) (Photographs by Pat Albuquerque)
Thanks to our Sponsors!
Master Sponsor

Apprentice Sponsors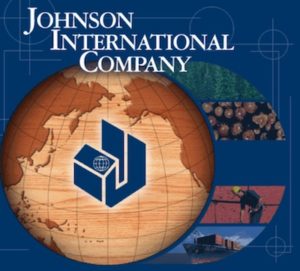 Program Spotlight: Quality in Practice at Tacoma Community Boat Builders
"Program Spotlight: Quality in Practice at Tacoma Community Boat Builders," is a great article, by Danielle Baer, from the Schools Out Washington (SOWA) blog (September 6, 2017), originally published in the SOWA 2016 Annual Report.
The article notes that TCBB aims to make the "programming at TCBB more intentional and supportive for the young men." Factors that help TCBB accomplish this aim include:
"A welcoming environment: youth who previously felt shame now feel accepted."
"Staff alignment with the mission: it's not about boat-building, it's about youth empowerment." And
"Leveraging staff expertise to lead youth to their own accomplishments that they can own and be proud of."
TCBB Wins 2017 Grant from Tacoma's Rusty George Creative
Rusty George Creative is Tacoma's leading branding and advertising agency. Each year, Rusty George awards a grant for advertising, creative design, and marketing work, pro bono. For 2017, Rusty George selected us!
Elder Spirit
Our new boat, "Eder Spirit", was shown off at this year's Festival of Sail, June 15-18.  "Elder Spirit" is a replica of an 18th Century longboat, utilized by large sailing vessels as ship to shore, ship to ship and exploration boats. "Elder Spirit" replicates a longboat of the HMS "Catham", the escort boat to George Vancouver's "Discovery" in 1792. "Discovery" and "Chatham" explored and charted the NW Coast, Puget Sound and the Inside Passage to Queen Charlotte Sound. Peter Puget once commanded the "Catham", and he, Joseph Whidbey, and Joseph Baker commanded the longboats for much of the exploration mentioned above.
"Elder Spirit" is the newest member of the Tacoma Community Boat Builder (TCBB) fleet. TCBB is a local non-profit dedicated to offering hands-on learning and mentoring for underserved youth in Pierce County. During the winter of 2016-17 she underwent an extensive restoration and has just returned to service for the first time in several years. The staff and youth of TCBB have great hopes of developing a strong crew and to engage "Elder Spirit" to build out our positive youth development programming to include team-based activities, friendly competition, and even over-night outings in the very near future. Many of the youth TCBB serves are new to programs including on-the-water and boat building activities. In concert with them, TCBB will plot the course for future programming around this grand boat and her illustrious history.
More News in Brief
ProBoat.com, the professional boat builder's magazine, posted a great article about TBCC on March 22, 2017.
See it here
.
School's Out Washington (SOWA) featured TCBB in their Annual Report for 2016. TCBB is a Youth Program Quality Improvement (YPQI) program participant. TCBB was featured under "Community Impact." Excerpt: "Engaging in a quality improvement process has given Shannon and her team the tools and language to put into practice an intentionality that ultimately helps the youth connect with the idea of their future, tap into their potential, and align with a sense of purpose. The process strengthened what the program was already doing and providing actionable steps to better engage youth. "
See the complete article, here, pages 4-5.
July 16/17, 2016. First TCBB Family and Team Boat Building event successfully launched at annual Tacoma Maritime Fest. See video above left. Read more here…
June/July, 2016. TCBB featured in a story in South Sound Magazine: "Rebuilding Lives."  See news item, excerpt, and link, to left,  front page.
February 6, 2016. TCBB opens an exhibit in Community Gallery at the Washington State Historical Society. The exhibit, featuring photographs, boats, and other objects made in the TCBB boat shop, runs through April.
February 5, 2016. Tacoma Community Boat Builders begins publishing a periodic newsletter with information about events and happenings at TCBB. Sign up here.
February 4, 2016. TCBB is mentioned in a News-Tribune article about significant Pierce County alternatives to youth detention.
September 24, 2015. New fall term begins, averaging 17 boys a week. Some boys from previous terms return as "mentor assistants."
September 21, 2015. Greater Tacoma Community Foundation, and Schools Out Washington present "Youth Program Quality Initiative" award to TCBB.
September 19, 2015.  Mahogany "Peanut Class" sailing dinghy, built in the early 1960s on west coast of Norway donated, latest addition to TCBB fleet.
September 7, 2015.  TCBB featured in a front page news story by Tacoma News Tribune.
July 28, 2015. TCBB co-founder Judge Tom Larkin retires from office after 28 years.
July 3, 2015. Over $39,000 raised at July 1 event, "Promises Made, Promises Kept," including $11,000 in challenge matching grants.
For news in depth, visit TCBB/News.
The new Newsletter is available! Number 10 – November 2017. News and events at TCBB. 
 ⇒ Get it here
! And if you're not receiving it regularly, why not subscribe! 
Please Donate!
As a non-profit service organization, we are completely dependent on grants and contributions. Please make a donation to Tacoma Community Boat Builders to allow us to continue our work with at-risk youth. DONATE
Subscribe to our Newsletter
Facebook
This message is only visible to admins:
Unable to display Facebook posts