Click Here To Register For A Boating Session
What:
Community Boating is a program offered through the Tacoma Boat Builders that gives Tacoma and Pierce County youth and their families the opportunity to explore the Thea Foss Waterway. We will provide you with the means to experience the water and nature up close and personal. Explore the scenic panoramas and smell the fresh air. Keep an eye out for nautical wildlife like Seals, Otters, and Fishlife.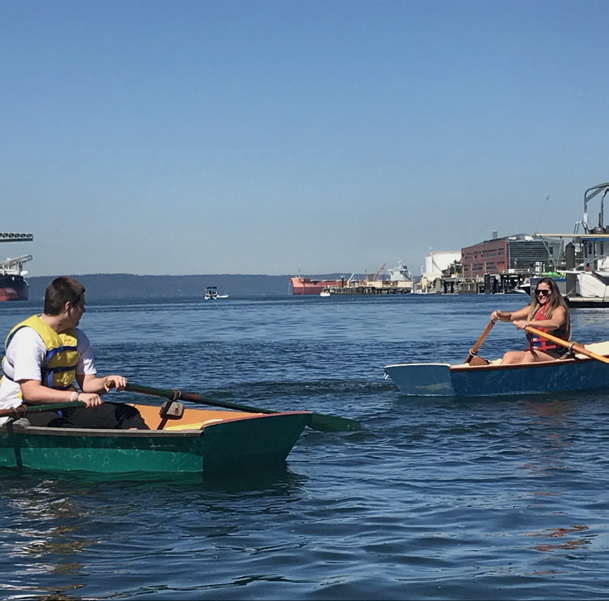 Who:
Youth participating in any of our Tacoma Boat Builder programs and their families can participate in Community Boating. In addition, we've recently opened it up to everyone in our community. If you are interested in rowing one of our water-crafts, , all you need to do is register and come on down to the Boat Shop!
When:
Most Wednesdays and Fridays from now until the weather turns wetter and colder in September. A session is from 3:00 to 5:00 PM.
Where:
Our facility is located on the east side of the Foss Waterway, adjacent to the 11th St Bridge, across from Downtown. Tacoma Boat Builders, 1120 E D Street, Tacoma Wa 98421.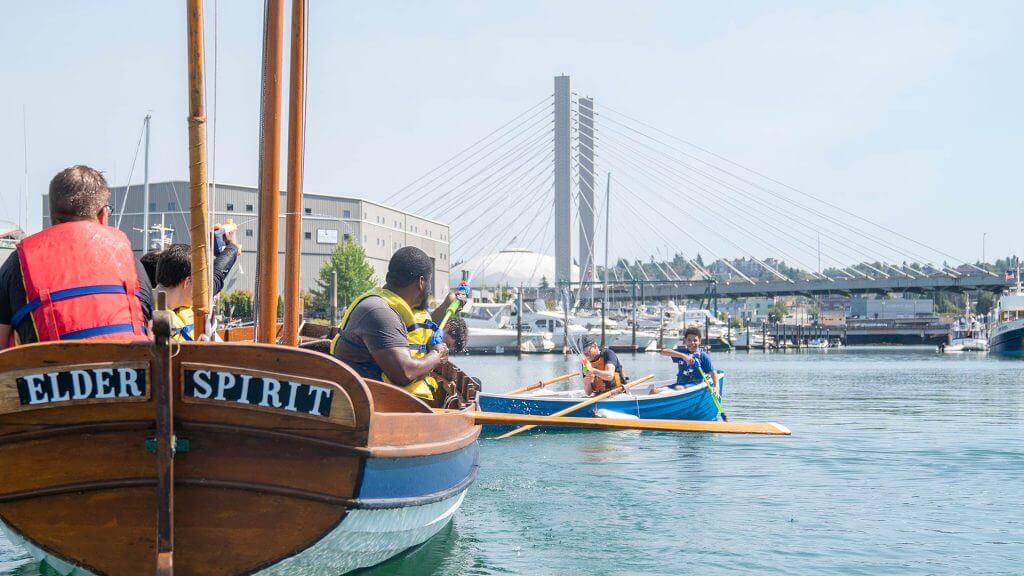 Masks are required at Tacoma Boat Builders. We will also be checking temperatures when you arrive here. Once you're in a boat our Skipper will let you know whether a mask is required. For safety, we sanitize our boats and all equipment between sessions.