In a year full of
surprises,
uncertainty,
triumphs,
gratitude,
disappointment,
isolation,
hope,
chaos,
questions,
stillness,
thoughtfulness,
remote,
confusion,
creativity,
staycations,
masks,
politics,
new,
movement,
we all still found community in transformational opportunities together.
It's mind-boggling; 2020 was both the longest yet shortest year I have experienced in my life.  In three-quarters of a year, we all experienced, without filter, a raw shift in society.  In December 2019, I knew 2020 would be a vision year, but I'm sure a pandemic wasn't what anyone had in their sights.  However, I am grateful that TBB was fortunate to be able to pivot in the way we did back in late-March.  I am also grateful for all the households, businesses, foundations, and individuals who donated during the Ripples of Hope Fundraising Campaign.
It was a pleasure being a part of this different way of fundraising.  Here's the moment we've all been waiting for: Seeing Paul Birkey, Founder of TBB, in a unicorn onesie.  Despite his recent leg injury, Paul was eager to be a part of this magical journey; because of you, TBB raised $54,751 and a lucky penny!  So as promised, take a peek at this footage: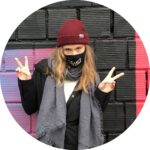 2020 was a lot of things, and that's for sure, but here we are, embracing the magic in empathy. I'm not sure what 2021 has in store, but I am hopeful for wonderfully magical things.  On behalf of everyone within the community of Tacoma Boat Builders, thank you for your generous support.  
Blessings,
– Jess